Pepper Scientists.
Fells Point in Baltimore City, Maryland mashed this group of individuals into friends. Our shared interests in beer, albeit different styles, along with an interest in bar trivia brought us together and laid the ground work for intense ridicule, extreme laughter, and enticed begrudging respect for one another.  We suppose that almost makes us family now.
Founding members Sebastian Shriver, Tim Sheets, and Ron Miller come from different backgrounds and life experiences, allowing them each to contribute their uniqueness, interests, and ideas to tasteful and unique products for specific, to general food pairing.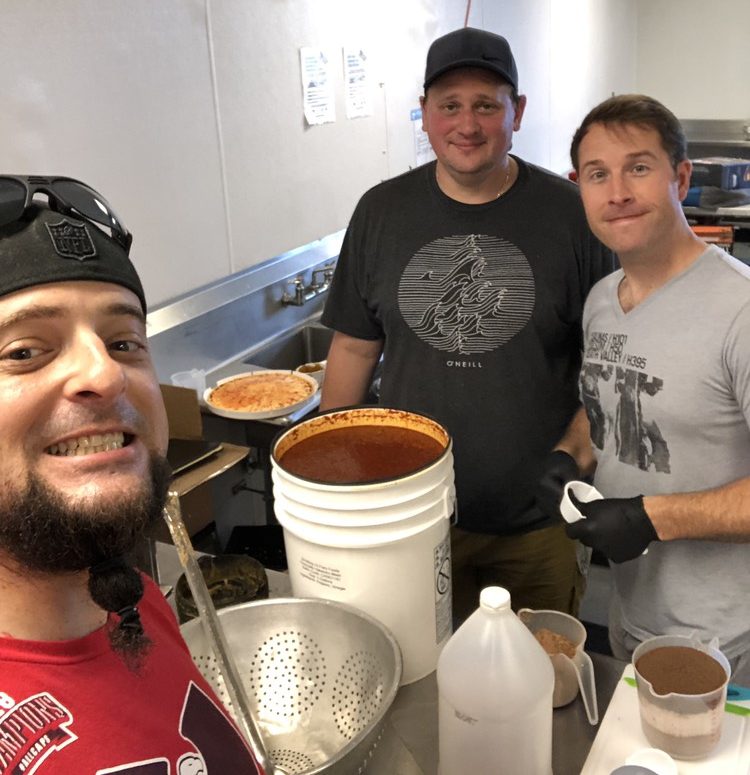 Sebastian, Ron, and Tim.
Founders of Black Eyed Susan Spice Co.
Only the Best Ingredients
We use our own hot sauces almost daily. We are generally very picky about what we eat. We love good products made with good ingredients in good ways.  Our philosophy from day one is look for what can give us the best tasting sauce, not how we can save .0004 cents per bottle.
This search has lead us to only source peppers from http://www.smokingjsfieryfoods.com or our own produce. Their commitment to the environment and growing tasty peppers mirrors our commitment to wanting to produce high quality products.
We want you to believe in our products as much as we do.
LET'S HAVE A BEER TOGETHER
We love meeting new people. Send us a message if you would like meet the team to discuss marketing opportunities, have questions, or just want to grab a drink!